GL-12 Golf Ball Dispenser
Next Product
Previous Product
Description
Since 1983 we have used our ingenious Grid and Cradle System to sort out damaged balls and debris ensuring that your paying customers only receive an exact amount of clean and undamaged balls
Range Servant Golf Ball Dispenser Highlights
Aluminum, stainless steel, galvanized
Rust Proof, 3 year warranty on frame and housing
59″ tall – easy and safe to load
Quietest machine on the market
3 bucket sizes available
Exact ball count per dispense
Accepts tokens, cash, range cards, e-keys & credit cards
---
Rustproof Materials
All Range Servant Ball Dispensers are made of aluminum, stainless and galvanized steel. This is why our Dispensers last twice as long as the competition. All Range Servant Dispensers come with a 3 year warranty!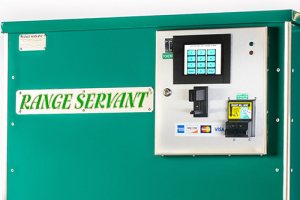 ---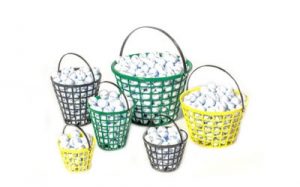 Exact Ball Counts
All Range Servant Ball Dispensers dispense exactly what you set them to. Your toughest customers will be happy to see a perfectly full basket, with the EXACT number of balls advertised.
---
Sell More Large Buckets
Only Range Servant Dispensers inspire customers to live large and spend more money. The flexibility of our Dispensers allow you to offer BONUS BALLS for large buckets instead of just discounting.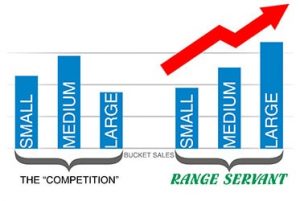 ---
More Info
The Green Line puts Range Servant's time-tested Grid and Cradle System in an attractive housing that is right at home at the Golf Course or Stand-Alone Range. All GL Golf Ball Dispensers are made of Aluminum, Stainless, and galvanized Steel with a green powder coat finish that will not crack, peel, or (most importantly) rust. Since the GL Series uses the same parts as in our biggest machines; you are assured that, no matter how busy your range gets, our Golf Ball Dispensers will keep on dispensing clean and counted balls for years to come. Call us today to find out why our Golf Ball Dispensers are the best selling in the world.
Dimensions
Depth: 52 in
Width: 40 in
Height: 58 in
Capacity
12,000 Balls
Weight
310 lbs