Select Pi
Next Product
Previous Product
Description

Select Pi is the perfect solution for a fully automated range operation. Add Select Pi to your golf ball dispenser and customers will have more options than ever to pay. Select Pi includes a mobile application for payment processing and golfer self-registration. The cloud-based technology also powers the dispenser and pro shop computers. With a dispenser that runs fully unattended, we can lower operational costs and drive golfer engagement.
---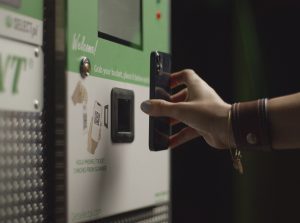 Select Pi Ace
• Web based application hosted on Google Cloud
• Access real time data and generate reports
• Multi facility and point of sale integration
• Easy to install 
• New features and bug fixes are automatically pushed
• Runs on any computer or tablet with a web browser
(Windows, Mac, iPad, Surface, Chromebook, etc.)
---
Dispenser Features
• Unattended transactions
• Scan and go for contactless operation
• Can use a hotspot, does not have to be on the local network
• Automatic price and ball count updates based on time of day
• Program up to four bucket sizes for purchase 
• Mobile pay, credit cards, QR codes, member cards, or the Select Pi mobile app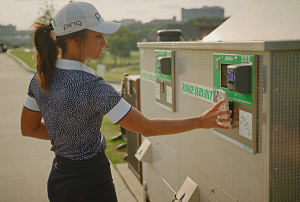 ---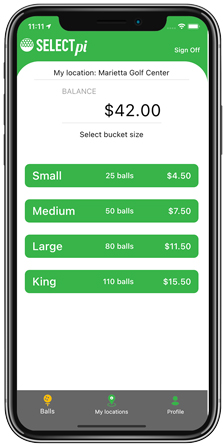 Improved Golfer Experience
• The mobile app is simple and easy to use
• Multiple convenient payment options
• Customers can purchase impulse buckets fast and easy right at dispenser
• Customers can self-register through the Select Pi app
• Can purchase buckets even if range is unattended
---
Improve Margins & Productivity
• Free up cashier
• Get upfront payment with player accounts
• Self-registration through the app means a more accurate customer database
• Tailor and track bucket sales for lessons, comp, promotions etc.
• Import existing customers and balances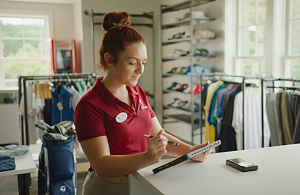 Contact Support
SelectTouch Development | Hormuz Minina | www.ontogolf.com
404.394.0670 or e-mail technical support
Welcome to Select Pi+
This page goes over the key steps in preparing for a smooth installation.
Requirements
A network connection with Internet access is required at the dispenser for credit card processing and software communication. Cat 5/6 cabling is ideal but wireless solutions are available. The dispenser need to be plugged into a standard wall receptacle. A surge protector is recommended. Dispensers do NOT get a specific IP address. They will use DHCP to be given an IP address by the local network.
Computer Requirements
Win10 64 bit OS with administrative level credentials for the install
External UPS power supply for the computer
Credit Card Processing Setup
The dispenser's credit card processing account is setup by Dan McGovern at Pineapple Payments. Setup may take a week to complete. Dan also provides access to an online portal and instructions on how to view reports and bank deposits.
Dan McGovern
dmcgovern@pineapplepayments.com
412-465-0501
Install Scheduling

The credit card processing application must be completed prior to scheduling the install.
Aaron Morris leads the installation, training and support processes. Installs are conducted over the phone and via a secure remote connection to your computer. Schedule the installations earlier in the week to provide time for training.
Aaron Morris
404-661-4729