Cash
Next Product
Previous Product
Description
Highlights
Accepts US quarters
Up to 3 independent bucket sizes
Accepts $1, $2 Canadian
Secure & reliable
Coin mech also allows token acceptance
+ Cashierless Solutions!
Perfect for unattended ranges
Extend hours of operation
Free up Pro Shop staff
Increases cash control
Makes it easy for customers to hit a second impulse bucket
---
Whether you sell one, two, or three bucket sizes, Range Servant has easy cash solutions that will allow your customers to quickly and conveniently pay for golf balls right at the ball machine. Proven to increase sales through impulse buckets and ease of payment, you will see the results on the bottom line by freeing up space and time in the pro-shop to generate other revenue.
RS Cash Solutions can be used along side Credit Card and Membership Programs for a well-rounded and profitable golf ball dispenser vending solution.
Help Us, Help You, Make More Money! All Range Servant Golf Ball Dispensers can accept: Tokens, Member e-keys or Cards, Credit Cards – MC/VISA/AMEX, Cash – Bills and Coins.
---
Single Bucket Cash Door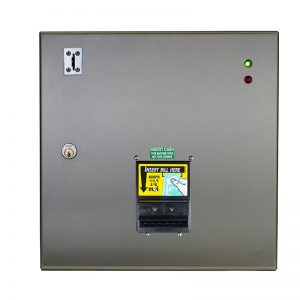 Three Bucket Cash Door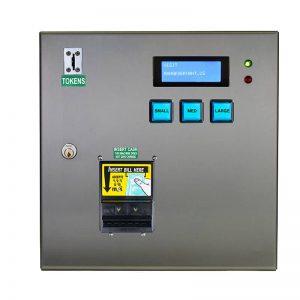 Three Bucket Cash & CC Door