Small AppleCrate™
Next Product
Previous Product
Description
Small AppleCrate
The AppleCrate™ is an attractive and easy-to-use alternative for your typical golf ball tray or pyramid stacker. Our AppleCrates are most commonly used for storing and dispensing range balls.  The Small AppleCrate™ holds approximately 150 golf balls.
Add a barrier to keep golf balls in place for easy transport.
Made of 97% recycled plastic.
Add your logo for customization.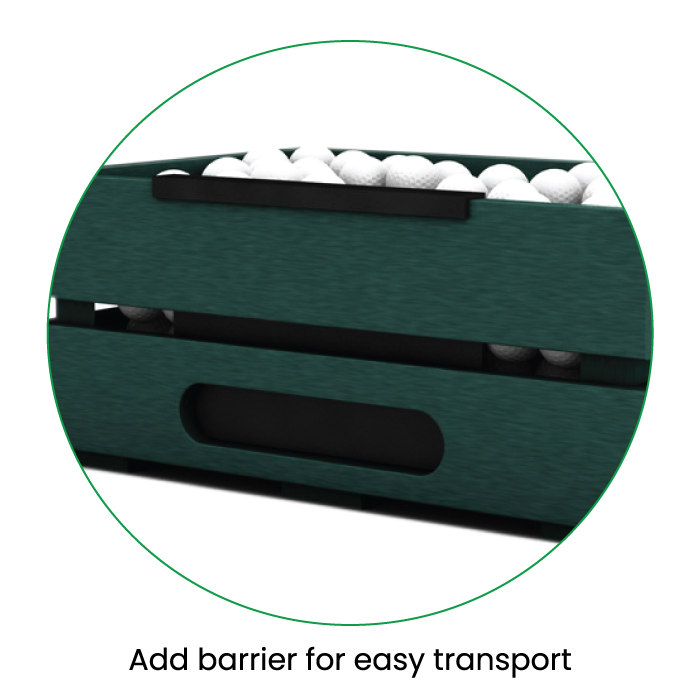 Dimensions
13″ W x 10″ D x 9″ H