Heavy Duty 3 Gang Golf Ball Picker
Next Product
Previous Product
Description
Range Servant Golf Ball Picker Highlights
2 year warranty on Multiflex Discs
Fully galvanized high grade steel
In-Line design allows for backing (no jack-knifing)
Flotation tires for smooth stable ride
Our higher Ball-Capacities cut down picking time and labor
Adaptable to any cart or vehicle
Multiple flex points for varied terrain
Highest capacities – 2,400 & 4,000 balls
---
Multiflex Discs
Our unique Multiflex Discs set the industry standard for durability and picking ability. See for yourself why many of our longtime customers have never broken a disc.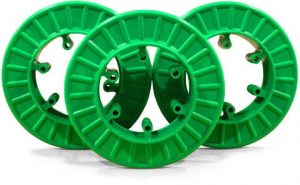 ---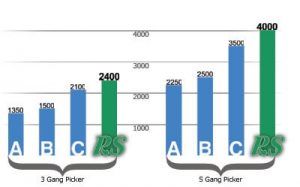 Capacities
Range Servant Ball Pickers hold the most golf balls.
Pick less often
Pick faster
Save labor
| | | | |
| --- | --- | --- | --- |
| 3 gang | 2,400 capacity | 6 baskets | 8.5 ft wide |
| 5 gang | 4,000 capacity | 10 baskets | 14 ft wide |
---
Durability
Range Servant Heavy Duty Golf Ball Pickers are the only pickers truly designed to take the abuse at busy Stand-Alone Driving Ranges. Built to last with Thick Galvanized Steel, our HD Golf Ball Pickers stand up to wear from Heavy Use and mother nature.
Heavy gauge galvanized steel
Thick polyurethane discs
Robust castor and flotation wheels
High-impact fiber baskets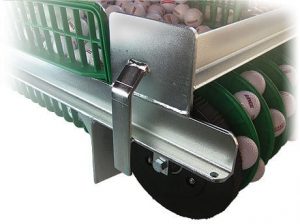 ---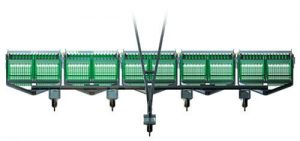 Our In-Line Design
Our In-Line Design with its single pivot point A-Frame, allows for 360 degrees of maneuverability in forward and reverse. Each gang pivots individually left and right and forwards and back to roll smoothly over varied terrain.
Our pickers do not miss balls in turns.
---
No Jack-Knifing
Our pickers pivot a complete 180° when backing up!

HD 3 Gang Multiflex Picker
Dimensions
8.5′ Wide
Capacity
2,400 Balls
Weight with A-frame*
380 lbs