RS-Revolution-20K Range Ball Washer
Next Product
Previous Product
Description
Range Servant Revo-20K Range Ball Washer Highlights
20,000 Ball/hr
20 Gallon Water Tank
700 Ball Capacity Hopper
100% Galvanized and Stainless Steel
1/2 HP Direct Drive Motor
No Pulleys or Belts
Easy to Load
100% Hands-Free
Jam Proof Design
---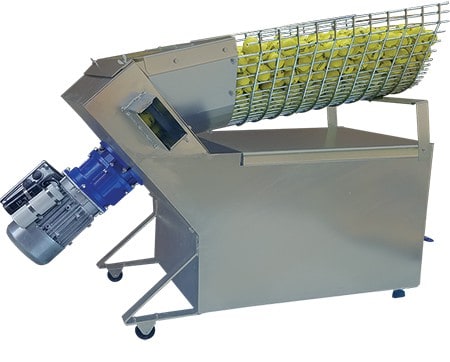 Powerful Direct Drive Motor
Our Revo 20k range ball washer features a special Direct Drive Design, time-tested by our RS Revolution ball washer series. Our design eliminates all problems associated with belts and pulleys.
1/2 HP motor
High Torque motor eliminates jamming
No adjustments or alignment needed
---
Self-Feeding
The Revo 20k range ball washer is equipped with a unique, self-feeding agitator that feeds balls into the washer at a constant rate. All you have to do is dump the balls in the hopper and go.
No babysitting needed
Frees up time to go pick your driving range